I recently had the opportunity to work with one of my oldest and best friends, Brittany on a collaborative project which was published in Dark Beauty Magazine. Brittany Bindrim is an extremely talented illustrator, together we wanted to make photographs using her drawings in a way where the two art mediums collided and became one.  I absolutely loved how this creative fashion photoshoot turned out. We wanted to bring illustration to life while introducing a surreal imagination and dreamlike graphical fantasy to the reality of photography. The title came from the inspiration, the post-war sexist romance cartoons that Lichtenstein ironically used in his work. Drowning Girl, in particular, had the most influence. The talented models with the help of the creative team swim out of the tide to display a strong presence and feminine dominance throughout the images.
The day of the shoot was a long and busy one. Luckily, our team was on point all day and the final outcome really reflects the hard work that went into the shoot. There was a lot of testing involved, both for lighting and clothing. Brittany and I chose to be very selective with the clothing in order to make sure our models fit the theme, and the lighting had to be consistent no matter what the model was doing, just like in a drawing. There were a lot of adjustments made throughout the shoot, but each tweak was worth it.
The Defibrillator Gallery in Wicker Park included Lichtenstein's Heroines in their Personal Project show. Brittany and I had decided to enter it before the series was even completed. We thought our combined passions joining into one work was a great match for the theme of the show. It was a roaring success! The place was packed, and we dominated an entire wall. We received countless compliments on the series that night, and almost the entire team came to see the finished installation. We all worked so hard on this, it was wonderful to celebrate its completion together in such a fun way (fueled by gallery wine of course).
Keep scrolling to see the images from Lichtenstein's Heroines.
Title: Lichtenstein's Heroines
Photography: Emily Gualdoni
Mural/Set: Brittany Bindrim
Art Direction: Emily Gualdoni & Brittany Bindrim
Makeup: Loni Hale
Hair: Liza Espinoza Achurra
Wardrobe Styling: Caitlin Eucker
Models: Juni Park, Selena, & Clara Rae
Photographer assistant – Kaitlyn Hope Polles
Brittany (the illustrator) and I at the Defibrillator Gallery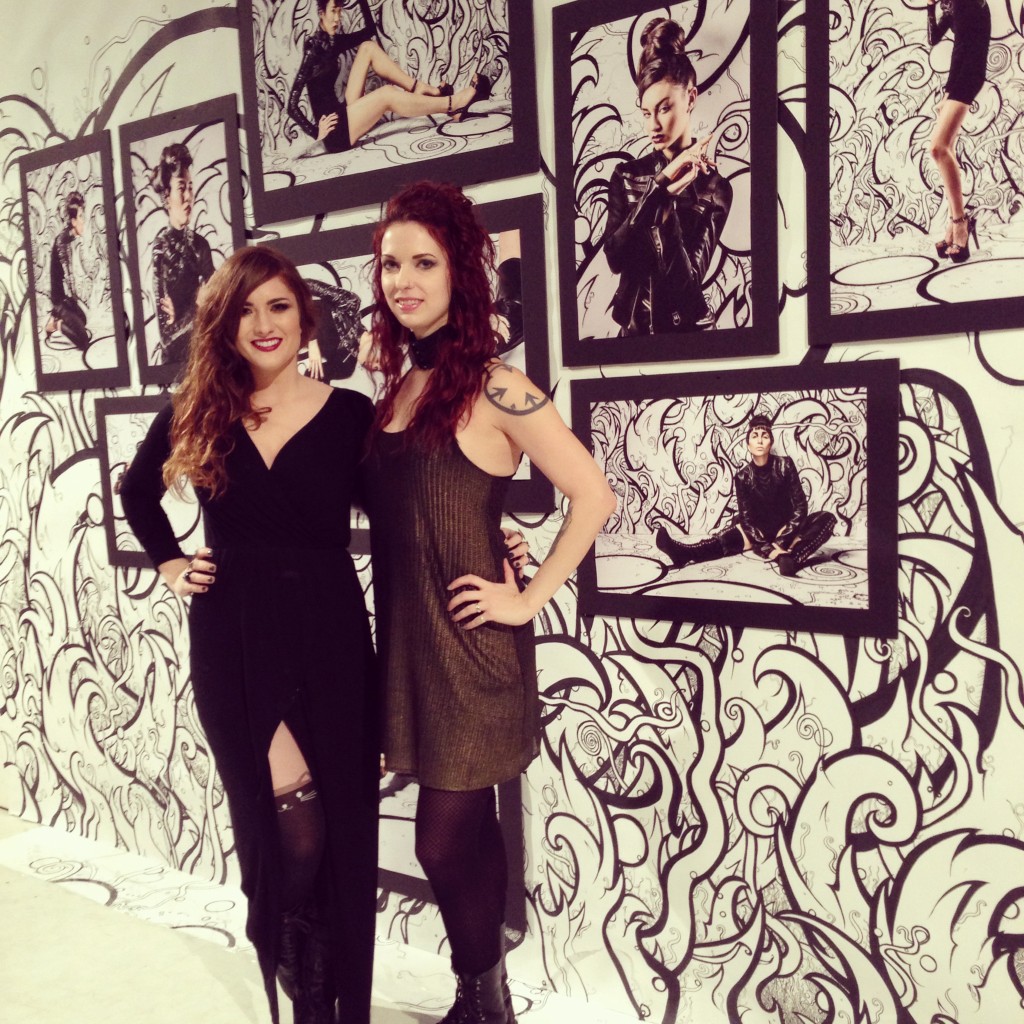 T
ransporting the mural to my studio was quite the challenge. We had to be so careful not rip or wrinkle it.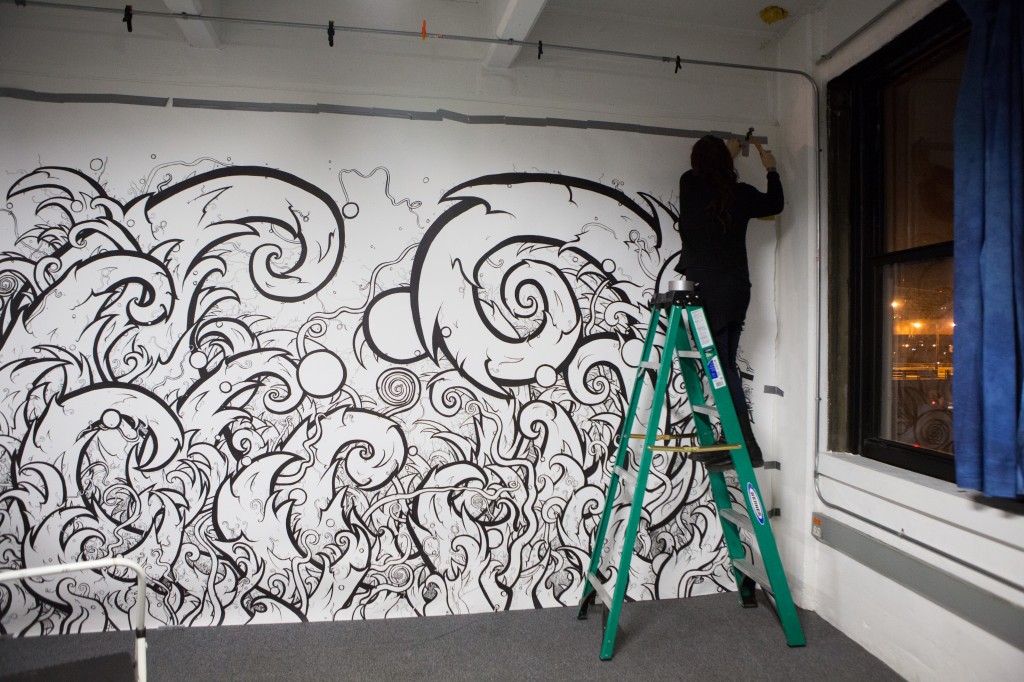 BTS from the day of the shoot. Photos taken by Kaitlyn Polles.
The full editorial that was published dark beauty magazine.